Brian's Guide to Buying Jewelry for Gree...
Brian's Guide to Buying Jewelry for Green Bay Girls
Posted on Wednesday, December 18th, 2013 at 1:31 pm by Courtney
Buying jewelry in Green Bay is not as hard as it's sometimes made to seem. Trust me – I know more about diamonds, precious stones, gold and silver than I even want to – and I can assure you that's NOT the most important knowledge you need to have when it comes to buying jewelry.
If you want to be great at buying jewelry in Green Bay, you don't need to know about jewelry. You need to know about your girl.
What makes jewelry special – what makes any gift special, really, but especially so with jewelry, something you wear on your body and see every day – is the sense that it fits: it was chosen specifically for just one particular woman. That's why it shines!
You don't know where to start?
That's okay. Here's an easy way to find
jewelry your sweetheart will love for Christmas.
Think about the style of clothing she wears – especially during those times when she's looking good & feeling happy. The next step is to select a style of jewelry that goes with a look she already has and loves.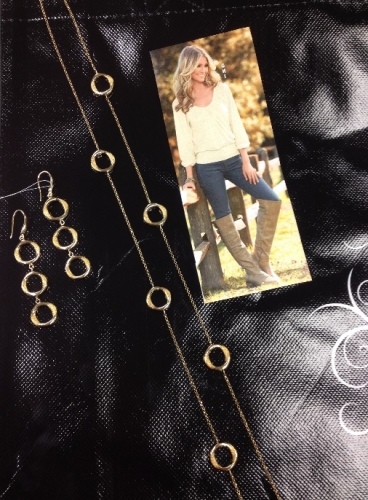 For example: Is she a cheery country girl who loves her jeans and boots? You'll see her knockout smile when she opens this playful gold necklace and earring set – the circle design is classic!
Is she sleek, sophisticated and always in style? Silver's the perfect choice this winter – your sweetheart will love this modern twist on a classic style. Give the ring, the necklace, the super-popular earrings or all three for maximum Wow!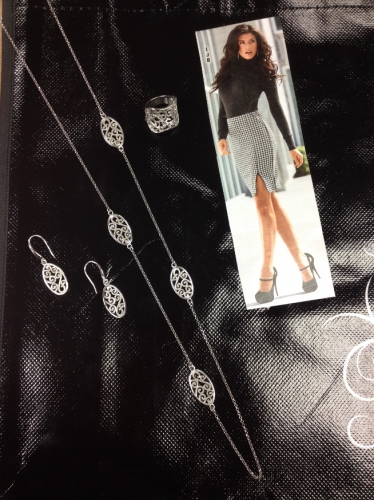 When she's always the prettiest girl in the room, give her pearls. They always look great, no matter what she's wearing. Pearls are particularly beautiful against bare skin!
Do you have a free-spirited creative sweetheart? When you have a one of a kind woman, you need a one of a kind look. Designer jewelry makes a great gift: it's art that she can wear.
Still stuck? Don't sweat it. You can
come on into the store and talk to me
– or any of my team! – about your sweetheart. Bring a picture or two if you'd like. We have a lot of great pieces in our Green Bay fine jewelry collection, priced from the really affordable to the boy, you really, really love her level – and every point in between. We'll help you find something fantastic that matches her style and fits your budget.
It's easier than you think to make this her best Christmas ever.
Signed Brian