Buying and Selling Gold
Gold Buying Guide
Do you have old jewelry that you don't wear anymore? Bring it in to Bay Area Diamond Company and we'll pay you immediately!! If you want to trade it in toward something new from our store, we'll pay you 1.5 times it's value.

Every minute, the price of gold changes, and within the last few years, the price of gold risen astronomically compared to historical data. For years, gold held a steady price per ounce around $400, but today, it's well over $1,000 per ounce!
Stop in with your old jewelry any time that we're open. Even if you aren't sure if it's "real" or not, bring it along and we will test it for you. We also buy sterling silver and platinum jewelry as well as diamonds.

The chart below reflects the live price of gold at this very minute. Although our prices do generally follow the market, we adhere to the City of Green Bay statute which requires that we hold all purchased second-hand items for a minimum of 21 days. Therefore, we do take a more conservative approach to pricing. We are confident you will find our pricing competitive and our service professional.

Please refresh the page to update the live price of gold in real time.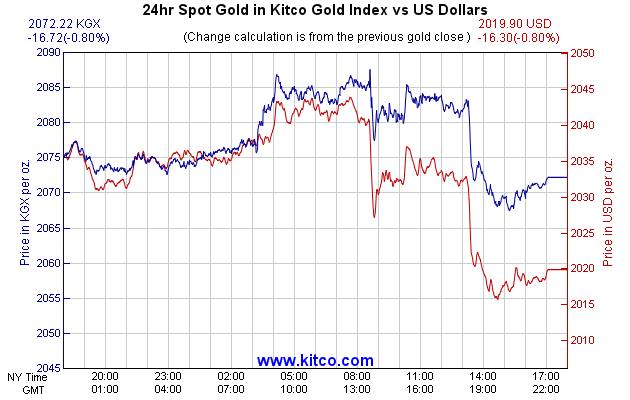 Source:www.kitco.com