Love's Brilliance Never Dims: A Story Told...
Love's Brilliance Never Dims: A Story Told in Diamonds
Posted on Tuesday, February 18th, 2014 at 6:06 pm by Courtney
Once upon a time, there was a woman. There was a man. They loved each other very much, and were married. They had many happy years together. During this time, the man gave his wife many beautiful diamond rings. Every time the woman looked at her rings, she felt special, cherished, and loved.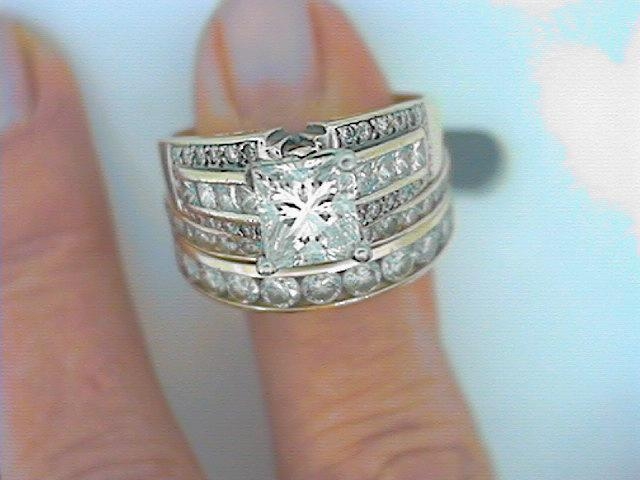 Then, as sometimes happens, the man endured a lengthy illness and eventually passed away. As you can imagine, the woman was very sad indeed. She missed her husband. That kind of missing can be a powerful thing. It will change the way you see the world and everything in it; it will change the way you see yourself.
It changed the way the woman saw the many beautiful diamond rings her husband had given her. All of the good feelings were still there: true love, you know, transcends the grave. But these feelings were not alone. Now unmistakable feelings of sadness and grief intruded on her happiness.
For this reason, some women put their bridal jewelry away forever when they become widows. She didn't want to do that. Could she, the woman wondered, find a way to wear her diamonds so she could feel connected to her beloved husband without seeing a painful reminder of loss every time she caught a glimpse of her ring?
Every problem has a solution, and in this case, the solution was beautiful. The woman had been coming to our Green Bay jewelry store for many years. She came to us with her solution: put Brian's skills and abilities as a jewelry designer to work creating a one-of-a-kind ring incorporating all of her diamonds in a unique design that would give her heart joy every time she saw it.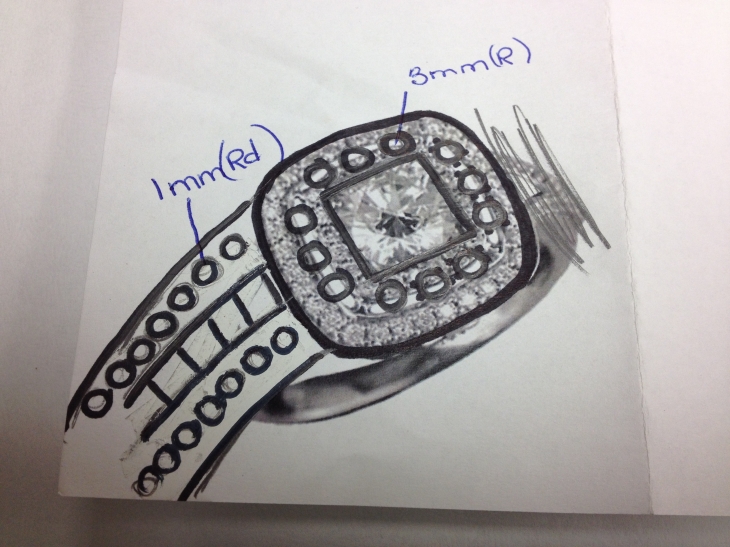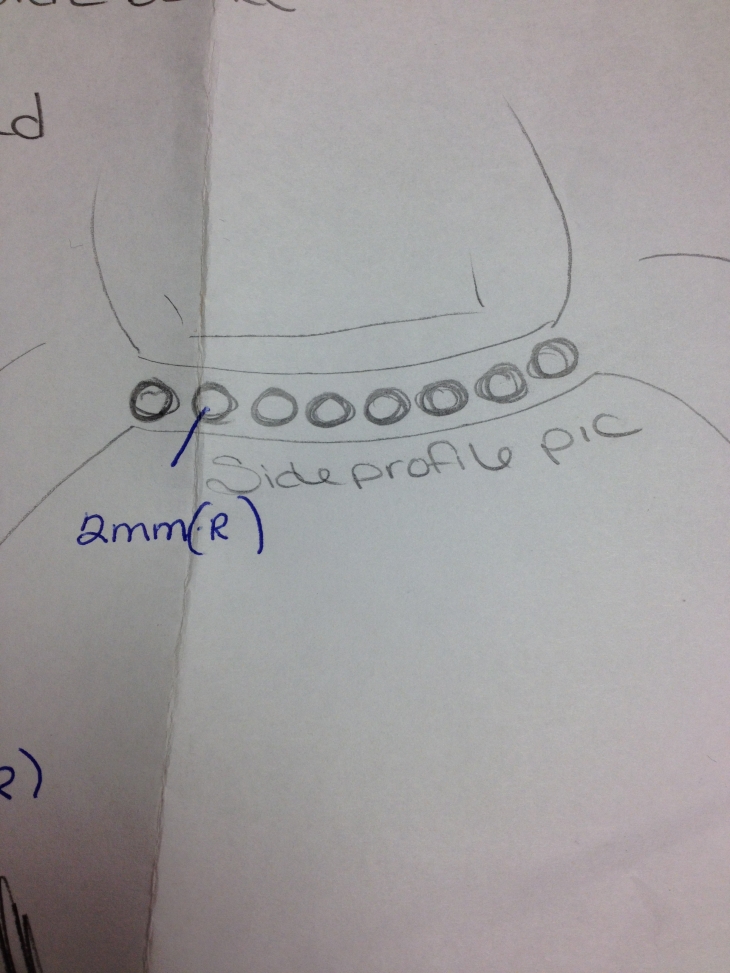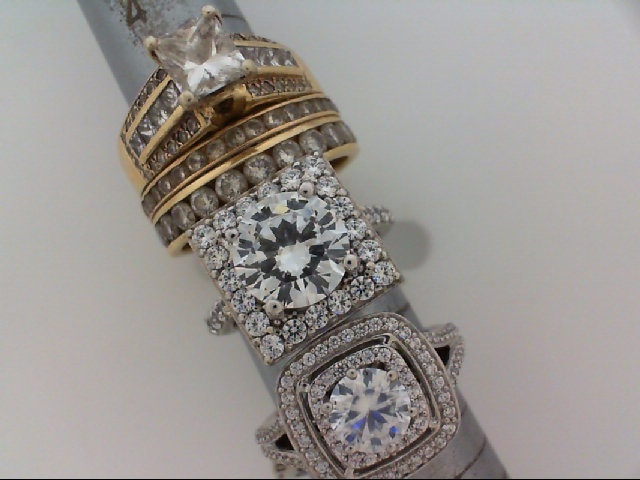 The process of creating this special piece of custom jewelry in Green Bay began by identifying some rings that were similar to the style the woman would like to wear every day. She wanted something beautiful and classic. Brian used these rings as the starting point in his design, with the goal of incorporating all of the woman's diamonds, which varied in size, shape, and color into the final piece. Computer modeling was used to give the woman a very concrete idea of what the ring would look like before it was made.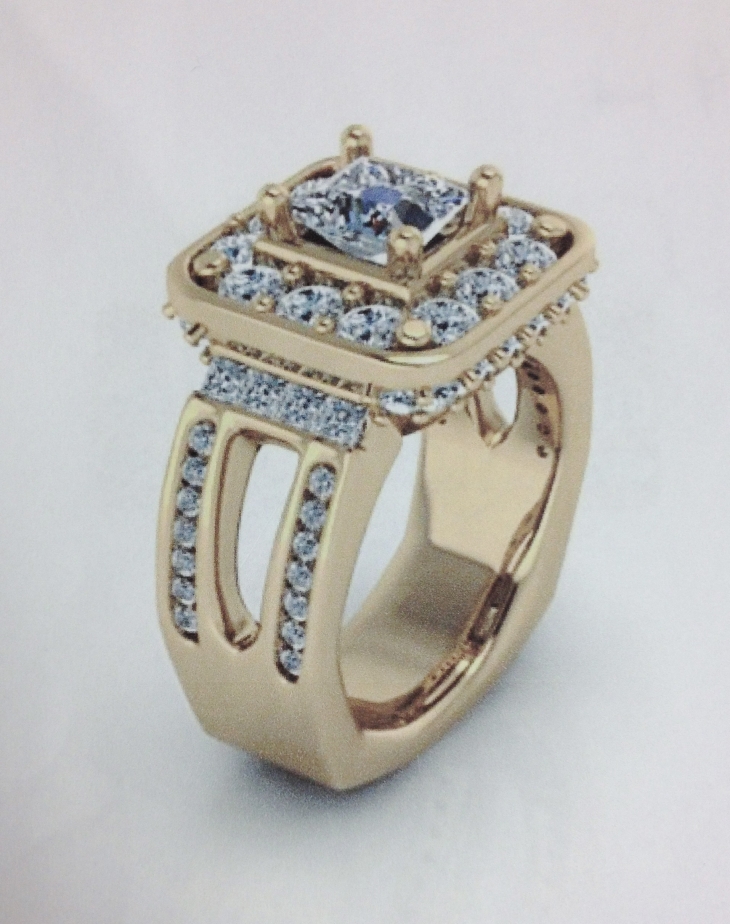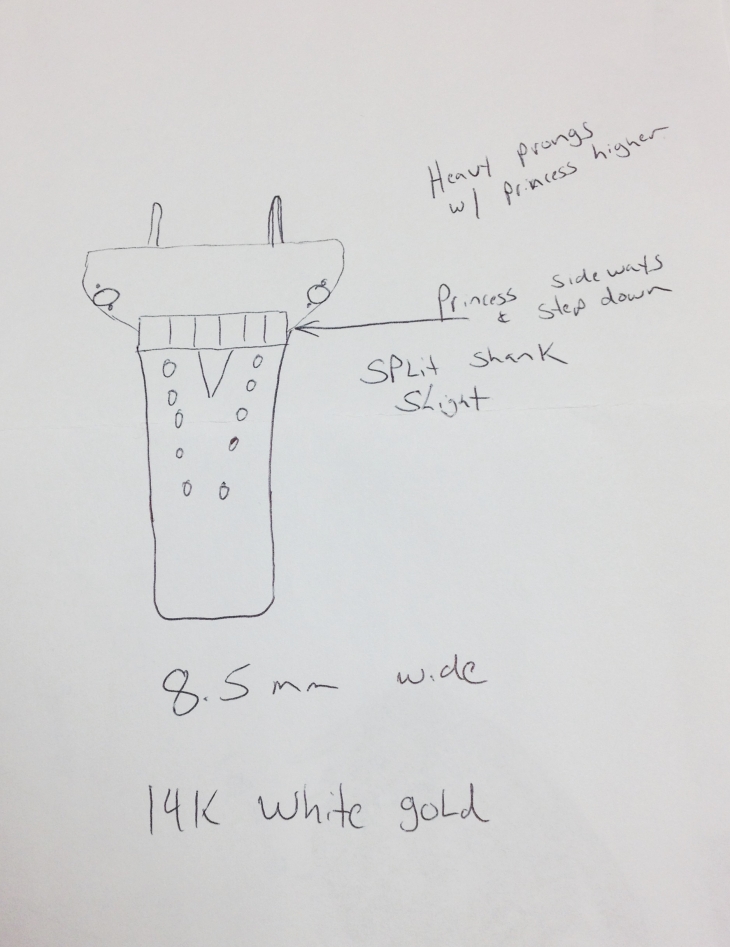 During this stage, she worked closely with Brian to make some design changes – splitting the shank for a more airy, open look – and as a result, got a ring that was a ring that truly captured the way she wanted to think and feel about her husband everyday: wonderful. She was giddy when she walked out of our Green Bay jewelry store wearing her new ring, and we were all smiling too.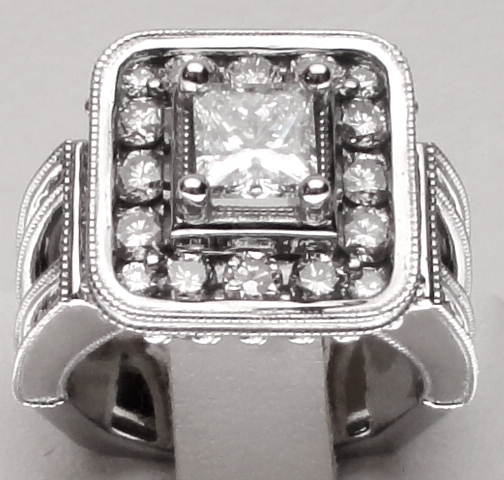 It was truly a privilege for all of us to work on a custom ring that had so much meaning built right into it. A lot of times, we see people at the beginning of their love story. It's so powerful when you see that the love has lasted and endured for many years. Custom jewelry, designed right here in Green Bay, can be the perfect way to tell your entire love story.
If you have a love story you'd like to tell, come on down to our Green Bay jewelry store. Brian and our team of talented jewelry designers are at your service!